Harvest Fair Volunteer Form
Thanks to each of you who has volunteered to man a station at our Harvest Fair Oct. 23.  Here's the schedule showing what station you will be working and when.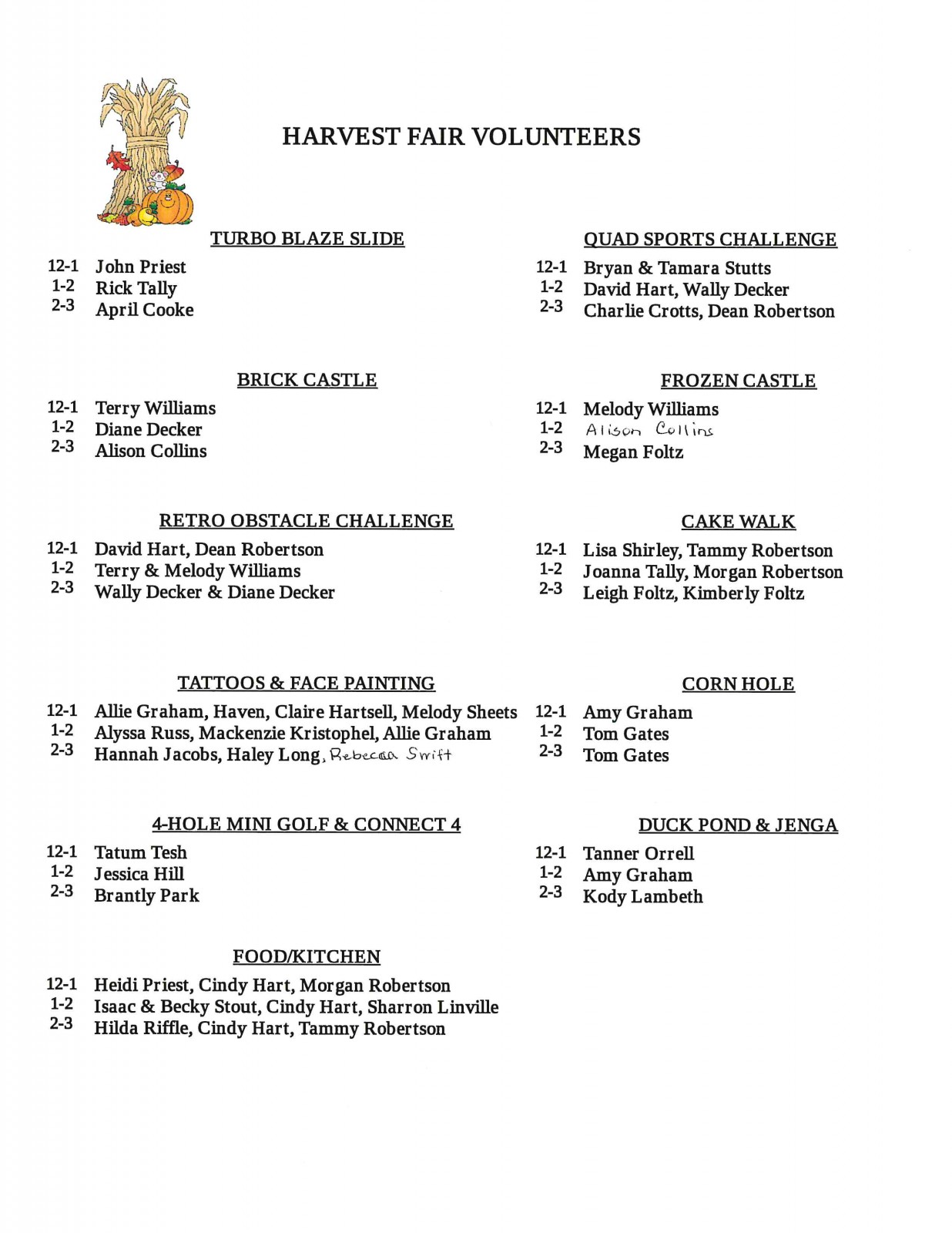 SOUND AND VIDEO CREW VOLUNTEER FORM
If you are interested in being a part of our Sound and Video Crew at Faith, please fill out the form below, including what areas you'd be interested in serving.  No experience is necessary as training will be provided.